Why watch Monkeys Around?
For last couple of decades Indian entertainment scenario had witnessed a dearth of unique original ideas. Most of the hits are either remakes or inspired from some region hits and vice versa. What's more precarious for an Industry in Odisha which is hardly takes a great share of national entertainment diasporas, is really dampening the spirit of sensible viewers who are compelled to watch such plagiarized contents.
On the contrary, time has changed with the arrival of multiplexes, international releases and most profoundly digital invasion of OTTs, the taste of Odia cine lovers. From gazing aped contents, the viewers now have a wide menu of entertainment from the digital space in particular. More and more people are looking forward to offbeat and parallel cinema with original content, even moving on from the traditional ways of devouring it. Across the world, exclusive content has become the crucial factor or key differentiator in the OTT arena. Even OTT giants like Netflix and Amazon Prime spending millions on original content acquisition.
AAO NXT: Odisha's Most Loved OTT Platform
At this juncture Odisha's first independent homegrown OTT has become a favourite among the Odias from across the world, for its diverse genre of original content and excellent presentation. The recent releases have not only become a hit with the audience, but also has fuelled their expectation and hunger for more such content.
Simultaneously, it has become a favored platform for Odia directors and producers to stream their movies. The recent release of 'Kokoli – Fish out of Water', has added in more charm to the platform, and also helped it reach a vast audience.
Laurels pouring in for Kokoli
''KOKOLI – Fish out of Water'' is gaining tremendous appreciation after its world-wide release on June 12, 2021, on AAO Nxt. The award winning Odia film directed by acclaimed documentary and short filmmaker Snehashis Das has struck the right chord with its audience for its concept, contemporary relevance and well essayed roles. The movie gives out a strong social message on the detrimental effect of global climate change, through a beautifully woven love story, set in a coastal village of Puri. The film delves deeper into the emotional turmoil of the fishermen community, helplessly watching their provider, the Sea, gradually swallowing their homes and washing away their hearth.
"The emotional upheaval of these community or victims of climate change are rarely addressed and I have tried to depict it through entertainment to put across the message to a larger mass", said the former environment journalist Snehasis. CEO & Founder – AAO Nxt, Kaushik Das, an activist against human-induced climate change said, 'we need to inspire more individuals and organizations to advocate around issues of climate change. This movie is a step towards it'. The film has won accolades from various quarters, bagging the 'Best Feature Film' award at the prestigious Bacalar Mexico International Film Festival. Gargi Mohanty received the 'Best Female Actress (in a lead role) award and Snehasish won the 'Best Director' award.
Recreating Magic
Odisha has given birth to some legendary artists who have enriched the entertainment industry with their creativity, originality, storytelling, passion and dedication. Now the time has come to reinstate the bygone glory by providing opportunity to the aspiring artists, spread across the globe, and encouraging as well as handholding them to give their creative best. AAO NXT was launched in December 2020, to reach people desirous of watching quality web series, feature films, short films and documentaries from their own land, in their mother tongue. It strives to reconnect the younger generation with the forgotten storytelling ability of our enriched province; bringing them the rich history of the land that has seen many ups and downs, many more invasions from Mughals to British, about the sung and unsung heroes that enriched the soil, the unsaid stories, the hidden truth and many more.
Our Strength – Original Content
AAO NXT showcases extraordinary ingenuity by ordinary people. It contents some remarkable awe-inspiring and heart touching original creations by dynamic, creative and passionately driven people.
Odia Web Series
Club 69 is about digital fraud, hacking, and cybercrime. It is a tale of dark tales, filled with suspense and thrill, sending across a strong message of how ordinary people get entangled in crime just for some quick money.
Anthony gives us a peek into the world of supernatural where even death could not stop the man.
Ayushram Mastaram portrays a dejected writer who takes an odd route to achieve success. Was he happy with it?
Sukha Bhaira Sholay is about a die-hard fan of Amitabh Bachchan who tries to brush off social stigma.
Odia Movies
Eda: The Obstinate ferries one into the psychology of a killer, whose childhood trauma surfaces to turn his life upside down.
Ardha Satya is about a kidnapped woman who calls the police helpline asking the officer to face the ultimate truth.
Some upcoming AAO Original includes Malgodown Dairies, Marooned, Dalchini, and many more.
Stay Home, Stay Safe and Stay Entertained
Keeping in mind the emotional and financial impact of constant lock down and shut down in the last few months, CEO & Founder of AAO NXT Kaushik Das has announced a reduced rate in subscription, making it affordable to all sections of the society. While the half yearly rate is reduced from Rs. 210 to Rs.120, the annual subscription rate stands at Rs 180, a marked reduction from Rs.350.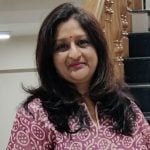 Suneeta Mohanty is a Content Writer with more than 23 years of experience. Her strength is original content with a personal touch. She writes well-researched articles and blogs.