Cybercrime and Peer Influence
On June 24, 2021, the Chronicle News Service reported the arrest of 16 people in Imphal including three minors for cybercrime. They were the admins of a WhatsApp group and a Facebook page which uploaded indecent photos and videos of girls on the social media. They were known to each other and probably most of them were good friends.
In 2017, an 18-year-old boy arrested for unauthorized access to US Government website reportedly confessed that he committed the act to impress the members of the hacking community and prove his skills.
In 2017, a 13-year-old boy in UK was suspended from school for gaining admin rights to the school computer system in order to upload games for his fellow pupils to play. On being asked he replied. 'it made me popular, I enjoyed the feeling'.
This reminds of a wise quote by the young David Akams, "Choose your friend wisely, because it is the friends you choose that affect your life positively or negatively".
Friendship Day just went by, where people from across the globe celebrated the essence of one of the most cherished bonding. True friendship is a coalescence of unconditional love, care and trust that triggers positive energies, helping each other become better individuals. A wrong friend just drags one down, maybe to a point of no return.
In the corridors of cyberland, friendship with the wrong people has spelled doom for many. Intelligent brains have been wasted, futures ruined and families sank with shame and shock. This age of information has brought in a spectrum of cybercrimes and given rise to innumerable cyber criminals across age and geographical boundaries. From sexting to cyber bullying the list is endless. Some have managed to foray into the wired territory even before reaching their teens and most of the crimes are found to be conducted with the help of friends.
The Step into The Dark
A decade back, a study by Michigan State University Criminologist, Thomas Hold suggested, 'Adolescent children are more likely to engage in juvenile cybercrimes such as hacking and online bullying if their friends are into it'. The study also found that lack of self-control is a major predictor of children's cybercrime. Such kids are more risk-taking, impulsive and more likely to act on opportunity. It stands true and the entire globe has seen a marked increase in cybercrimes and more so with the involvement of friends.
UK's National Crime Agency (NCA) adds an interesting angle when it found that cybercriminals are not always seeking financial gains, some are into it just to gain the admiration of their peers. One of the findings stated in the Intelligence Assessment report, "Pathways into Cyber Crime " of NCA shows 'completing the challenge, sense of accomplishment, proving oneself to peers is a key motivation for those involved in cyber criminality'.
Earlier, some of the favorite cybercrimes of these youngsters with peer influence included online bullying and harassment, minors viewing online pornography, computer hacking, or digital piracy. With passage of time, it is seen to have escalated and become more intensive resulting in drastic increase in the rate of crime.
Challenge or Crime
Technological innovations have an excellent advantage yet it also accounted for serious challenges in terms of technologically enhanced crime. Apple's CEO Tim Cook once said "If you put a key under the mat for the cops, a burglar can find it, too. Criminals are using every technology tool at their disposal to hack into people's accounts. If they know there's a key hidden somewhere, they won't stop until they find it." Searching for the hidden key or using it to unlock is not considered a crime by most youngsters, rather they feel it as their technological victory. Youngsters take up the challenge to prove their skills to their friends and foes. It becomes an adventure for them to use their grey cells to find innovative methods to trick people.
Many still think hacking is a game and not a crime. Some are of the opinion that sharing cyber information can earn them some popularity. Some get driven by their curiosity to navigate on the best way to cheat; Others want to get a step ahead of their peers and some may even think that with the anonymity they are invincible and untraceable, hidden in the wired jungle. Most still do not take seriously about the legal complications they would get into. For them it is fun, excitement, power, status, sexual gratification and also about developing their skills. The cybercriminals feel "it is a challenge, not a crime". Unknown to their own selves, they have put both legs in the muddy terrain.
Loneliness and Cyber Friends
Can we blame the nuclear family culture, work-addicted parents or family disturbance for the loneliness suffered by children? Does this loneliness beget sadness, malaise and alienation? Or drives children to become emotionally unbalanced? The questions may be varied. The excuses are multifold. Yet this loneliness drives kids to seek asylum in friends and in the present time of COVID 19 stimulates them to make friends in the cyber world… the prototype Online Friends. Friends with a façade, a self-created identity, many with pseudo names, age, sex and occupation.
The online friends may become an asset helping each other learn new technologies or chill over music, watching the latest movies or web series or just surfing the net together to get a better insight on the prevailing socio-political conditions or simply discussing hacking tools and botnets. However, there are still probabilities, these friends can influence each other to look for the hidden keys and fit into the right key holes. This is corroborated by the several cases reported across the globe.
The Call from Cyber World
Peer influence might be the major cause that compels children to get drawn towards cybercrime, but there are other causes too that drag them to these unfortunate arenas. A 14-year-old boy recruited by a senior hacker to assist in criminal activities said, I had built up my computer world to be my main focus, it was an alternative to the real world'. Some start this as a hobby and as they gain some popularity gradually get entangled in the system. Unemployment and the lure of easy money also drag these people to the cyber world.
Cybercrime in Odisha
Like elsewhere in the globe, Odisha too has seen a steep rise in cybercrime. During this pandemic there has been a 31% leap in cases. From 824 registered cases in 2017 to 867 in 2018 to 1475 in 2019 to 1931 in 2020, there has been an alarming rise in cases, many still remain unreported. To combat this rise, the Odisha Government will soon set up a special State –level Cyber Safety Wing (CSW), headed by a DIG or IG rank Officer and a Centre of Excellence. Presently there are four cyber police stations functioning at Bhubaneswar, Sambalpur, Rourkela and Berhampur. 28 cyber police stations manned with domain experts are likely to be set up soon.
Friends can make you or break you. Be careful while choosing your friends. Watch AAO Original Odia Webseries – Club 69 to know more about friendship and cybercrime.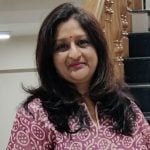 Suneeta Mohanty is a Content Writer with more than 23 years of experience. Her strength is original content with a personal touch. She writes well-researched articles and blogs.