Cyber Crime has percolated down to every strata of the society worldwide, making each one of us vulnerable to its attack. It has caused considerable emotional and financial damage to individuals, to the financial markets, at the same time it still remains the most underrated both by regulators and financial institutions. Due to lack of a standardized legal definition for these wrongdoings, it has become nearly impossible to estimate the amount of cybercrime, occurring across the world. However, as per a report by Cybersecurity Ventures in 2016, the global damage incurred as a result of cybercrime would cost up to $6 trillion annually by 2021 and $10.5 trillion annually by 2025.
Cybercrime To Cost The World $10.5 Trillion Annually By 2025
Cybercrime in tandem with growing technology
Cybercrime is growing at an exponential pace alongwith the evolving technology, and the law enforcement scrambling to catch up. The continued technological innovations have compelled the crime bureau to push their officers to become tech savvy, forming cyber cells and passing new laws to address this menace. Battling this challenge is a herculean task, with issues pertaining to confusion in jurisdiction, effective laws, complex nature of crime and lack of technical expertise to counter some of the egregious crimes through internet. To minimize the impact the most crucial step is to create awareness and work together through shared experiences and expertise.
Club 69 – A thrilling web series
Odia web series, Club 69 brings to light the gruesome world of cyber crime, through entertainment. The 6-episode series released on March 12, 2021, is a must watch that can save you from being a victim of cyber crime. It is produced by Kaustav Dreamworks & Dragline Creatives, and directed by Pradip Dash. The star cast includes Pinky Pradhan, Shruti Shubhashree, Amrita Mishra, Sonam Dash, Samita Mandal, Ashwin Ray Mahapatra, Abhishek Giri and Shubransu Nayak.
Rising Cyber fraud in Odisha
Like elsewhere in the world, cybercrimes continue to rise in Odisha at an alarming rate. In May 2021 itself, people were duped to a tune of Rs. 1.40 crore. Out of it Rs. 70,78,714 was defrauded in the Capital City of Bhubaneswar alone. According to the police, there has been a great increase in the number of such cases, the majority during the period of COVID 19, when most people rely on online payment and UPI transactions. Exploiting people's vulnerabilities of the moment, the criminals with a razor-sharp brain never fail to strike.
Club 69 – A Sneak Peek
The web series traces the journey of three young talented techies choosing the path of cybercrime to lead a life of luxury. Their addiction to money compels them to commit a string of crimes to the point of no return. The talent of these techies goes wasted as they find themselves battling emotional trauma, personal values, and love life. The series unfolds several facets of the relationship, the underlying desire of the common man, and the challenges faced by the Police. It has ample twists and turns to keep the views hooked till the end.
Anyone can be a TARGET
Club 69 sends across a strong message of how ordinary people get mired into the world of crime just for easy money. It draws people's attention to many vital things like not to share one's personal details, bank passwords, or any OTPs or not to get allured by sweet talks. Cybercrime is a silent pandemic that can siphon off all our money in just a click, wrecking our financial health. From financial fraud crimes, it has spread wings to cyber terrorism, cyber extortion, cybersex trafficking, cyber warfare, or even cyberstalking and cyberbullying.
Watch the popular web series 'Club 69' at AAO NXT to know more about the world of CYBERCRIME.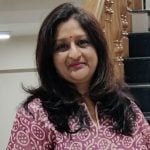 Suneeta Mohanty is a Content Writer with more than 23 years of experience. Her strength is original content with a personal touch. She writes well-researched articles and blogs.