Odias have always been huge admirers of movies with great content and storyline. The availability of good content has been a recurring demand across age groups, mostly amongst the Odia youths in Odisha, India as well as globally. As a matter of fact, the youth have been identified as a major market of good content consumption, however, over the past few years, there has been a significant decline in the quality of content and storyline in Odia movies. Due to the unavailability of good Odia content, they had shifted their attention and interest to various content available in other regional & national platforms. The demand for such good content has been greatly solved by various national and regional OTT platforms like NETFLIX, AMAZON PRIME, HOICHOI & our very own Odisha's AAO NXT.
To tackle this identified problem of good content availability for Odia youth, leading regional OTT platforms like AAO NXT have come to bridge the gap. Understanding the interest & potential of Odia content consumption, AAO NXT is committed to creating web series & Odia movies based on real stories, such as the latest AAO NXT original CLUB 69 based on cybercrimes which is a rampant issue in our modern society.
Odia visual media is a powerhouse of talent that has garnered a sea of loyal viewers over the years. In recent years it has seen a trajectory growth in viewership, especially after the onset of the coronavirus pandemic. As per Broadcast Audience Research Council (BARC) India TV Universe Estimates 2020, Odisha has seen a 13% growth in TV households in 2020, which speaks of a marked increase in viewership
https://www.barcindia.co.in/whitepaper/barc-india-tv-universe-estimates-2020.pdf
As per the previous census, the state once considered as a media-dark market now finds a place among the fastest-growing TV markets. Simultaneously BARC India also suggests Odia language as the 3rd biggest market in the regional media segment, only next to Bengali and Marathi.
However, Odia visual media had never had an alluring effect on the youths of the state. This bracket of viewers was largely left untended, mostly due to non-interesting age-appropriate content. Although the youth audience contributes to a staggering 33% of total TV viewers in the country, their attraction for Odia content is minuscule.
Odia OTT Platform and Youth Viewership
The advent of Odia OTT platforms has brought in a new wave of interest among the Odia youths. These tech-savvy millennials & the Gen Z inhabitants of the digital ecosystem who are not great fans of linear television programs have now found solace in OTT content for their daily fix of entertainment. More and more youths are now warming up to Odia OTT platforms, which reflect their growing interest to watch films or web series in their mother tongue.
Nationally, OTT platforms have become quite popular with the young mass with around 65% consuming video content, with consumption patterns higher in Gen Z. These platforms are now vying hard to expand viewership through original content targeting the younger mass. Increased digitalization, a vast range of smart devices, greater options to select OTT services, easy user experiences, seamless access to service, cheaper data plan, and compelling stories have elevated the position of OTT.
An Era of On-Demand Content
Digital technology has brought about a huge change in the nature and function of media as well as on the taste and consumption pattern of the consumers. This is an era of on-demand content where consumers have control over their own media consumption, in their own comfort zone. Sanjay Gupta, Chairman FICCI Media and Entertainment Committee in the report 'India's Media and Entertainment sector reboot in 2020', published in March 2021 mentions, "Today content creation and storytelling are much more diverse and come from all parts of the country….Learning content and gaming have emerged as very large opportunities. These changes are driving a shift in the monetization of content investments and this opportunity is global'. Rajib Basu, Partner & Leader, Entertainment & Media, PwC India says 'Content is being pitched not at audiences of billions but separately at billions of individuals".
To ensure customer stickiness and attract new ones, these platforms are offering dubbed and subtitled content. Content has now gone beyond boundaries and gained massive traction across demography. It has become the key differentiator when it comes to the selection of OTT platforms and the right content strategy has become one of the crucial pillars for an OTT platform to become successful. In the coming months, the content will gain greater prominence with the increase in an online audience in terms of size and demand.
Odia Media and Content
Content is King and the key driver. During a webinar on redefining media models in Odisha, Kaushik Das, CEO, AAO NXT said, "Now the time has come to connect our younger generation to the rich culture and heritage of Odisha through good content presented in contemporary style aligning with global standard". Senior Journalist Ashok Mohapatra said, "Earlier the mantra was Content is King, but today content has become a product and consumer the king'. To reach the masses and retain their loyalty, it has now become imperative for OTTs to come up with fresh and original content with the potential to touch a cord with the viewers. Media entrepreneur Sandeep Mishra expressed the great need to understand the changing algorithm of content consumption and come up with quality content for the Odia diaspora. Public Policy expert and Columnist Charudutta Panigrahi opined that "We need to help our youngsters to see and grow with good content".
Aligning with the present time the media moguls and media houses of Odisha are earnestly exploring the changing dynamics of content consumption in a bid to redefine media models in Odisha. They are on a spree to create quality content in Odia catering to a global audience, simultaneously customizing it as per people's demand and not overlooking the rising demands of the youth segment.
AAO NXT – Original Odia Content For Youth Segment
Odisha's 1st Independent OTT platform, AAO NXT among other original content has also been successfully developing youth-centered content. Kaushik Das, CEO, AAO NXT says, "We have been striving to help the youngsters of our state to understand their connection with their land through their mother tongue. We are constantly on the lookout for fresh content that is relevant and relatable". AAO NXT has been producing exclusive content to secure a place in the hearts of the youths and encourage them to appreciate Odia media. Its 1st web series, Club 69, launched in March this year has indeed touched the hearts of the viewers, especially the youth segment. The crime thriller gives a chilling experience on the rising menace of cybercrime that has gripped the entire globe. Watch Club 69 to know more.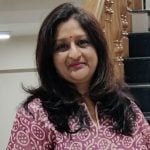 Suneeta Mohanty is a Content Writer with more than 23 years of experience. Her strength is original content with a personal touch. She writes well-researched articles and blogs.