Imagine a cast lead by actors from MTV Roadies, Anupam Kher's Actor Prepares, Kishore Namit Kapoor Acting School and someone who won Mr.Global India. These talented actors are passionate about revolutionizing the acting skills and performance in the latest Odia webseries by AAO NXT.
Club 69, presently streaming on AAO NXT is based on the rising trend of cyber-crimes and online frauds gripping the entire world. The web series that unfolds various mysteries in cybercrime with a special VFX effect, is the first of its kind in any Odia cinema or web series. An original content like never before, gripping performances, thriller suspense, and a story with a twist, Club 69 released this March 2021 has gained huge attention of over 1,00,000 views. This webseries brings into light, the dark world of cyber-crime. The thrilling web series is produced by passionate filmmaker Kaushik Das and directed by the most appreciated Director, Pradeep Dash. The star cast includes Pinky Pradhan, Abhishek Giri, Ashwin Ray Mahapatra, Amrita Mishra, Shruti Shubhashree, Sonam Dash, Samita Mandal, and Shubransu Nayak.
Meet your favorite actors and watch them perform in the first-ever web series in Odisha, CLUB 69. Download the app at play store today.
As we keep enjoying the series, let's take a glimpse at some interesting facts about the actors whose brilliant acting aided in the success of Club 69.
Club 69 is close to the amazing actress Pinky Pradhan's heart for two reasons. With the web series, she made her debut in the OTT platform, which she described as 'MAGICAL'. It was also for the 1st time she played a negative character shrouded in mystery. She whole-heartedly became a part of Club 69 as it was a message-oriented web series, relevant to the present time.
Pinky Pradhan had won the 'MTV Whisper Ultra Power in your hands contest that won her a scholarship to Kishore Namit Kapoor Acting School. Fashion Stylist Neeta Lulla in an interview complimented Pinky for having an element of style and glamour along with a great face.
Abhishek Giri who plays Maxi has completed B.Tech in Mechanical Engineering from Orissa Engineering College but never sat for placement as he always wanted to be an actor. Winning the title of Mr. Global India at Goa in 2016 finally won Abhishek, a stamp of approval from his parents to pursue his passion.
Maxi, the vicious character who does not hesitate to chop off someone's fingers, is in real life a pencil artist, who loves making portraits. He has even won a coveted prize in a National youth festival.
Ashwin Ray Mahapatra is an alumnus of Army School, Mumbai, and trained at Anupam Kher's 'Actor Prepares'. He is a brilliant voice artist and has given voice over for several actors.
A fitness enthusiast, Ashwin was a participant in MTV adventure reality show, MTV Roadies. The spirit of adventure frequently pops up within him and he heads straight to the hills to indulge in his favorite pastime, mountaineering, paragliding, or sky diving.
Among all the actors of Club 69, it is Amrita Mishra who has a special inclination for sports. She had been an active athlete in her school and college days, winning many prizes. A graduate in Political Science from Ravenshaw University, Amrita's love for acting developed from her career in modeling.
Director Pradeep Dash says, "we creative people are highly satisfied with the star cast". The team had put on limitless effort to enact their roles flawlessly. Watch Club 69, the 6-episode web series that captures the mind of cyber-criminals. Know more to keep yourself safe……
If you know about any other interesting thing about the actors, do share with us & we will publish it in our story. If you have missed watching the web series, subscribe to AAO NXT & watch it here. Subscribe as per your preferred plans, yearly or half-yearly with HD Streaming, Premium Content & watch the latest movies at AAO NXT.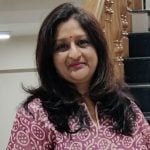 Suneeta Mohanty is a Content Writer with more than 23 years of experience. Her strength is original content with a personal touch. She writes well-researched articles and blogs.